Semi-Permanent Makeup, also known as Micropigmentation, is a form of Cosmetic tattooing used to enhance facial features. Permanent Makeup is changing the traditional world of cosmetics. Imagine having perfectly designed eyebrows, gorgeously defined eyes, and sensual looking lips lasting not for a day but for several years. Today, Cosmetics tattooing has become the new trend as thousands of women (and yes, men too) have realized the benefits of permanent, hassle-free, waterproof colouring of cosmetic tattoos. Semi-Permanent Cosmetics allow busy people to look their best at all times, enhancing the beauty of those who desire more than what Mother Nature gave them.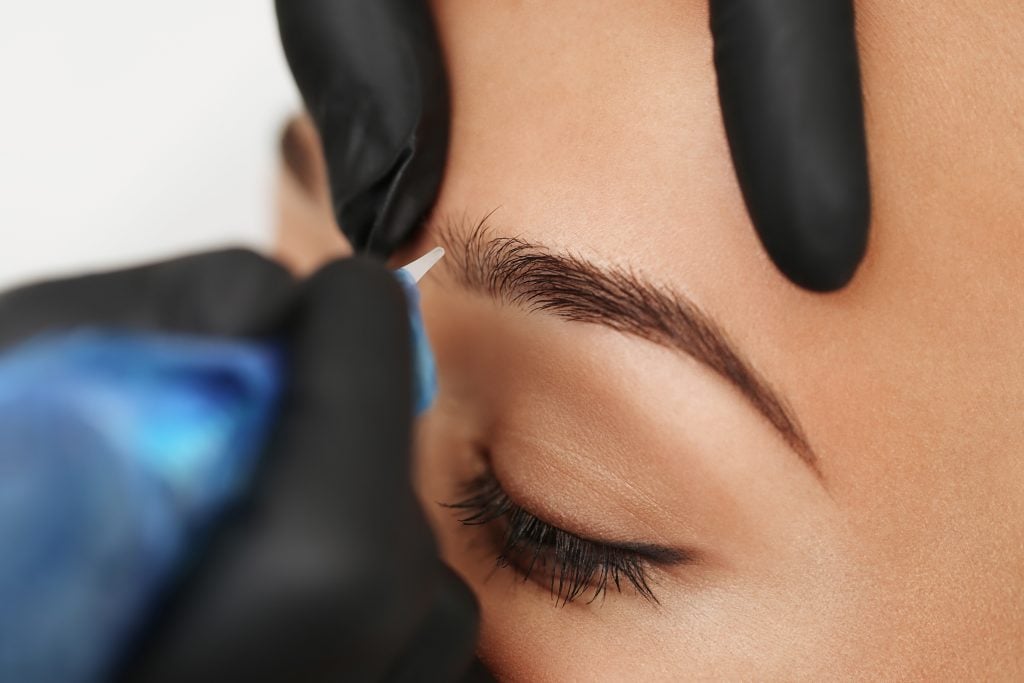 Cosmetic tattoos are very popular to those who have been through any sort of cancer treatments to restore the natural look of facial hair and emphasise the eyes, ultimately improving one's self image and self-esteem.

Semi-Permanent Makeup is Perfect for you, if you are allergic to cosmetics, have sparse, platinum or half eyebrows, have sparse lashes, feel washed out without makeup, wear glasses or contact lenses, must wear makeup because of accident or illness, want the convenience of makeup that won't smear, want the appearance of fuller lips, brows or lashes, want to define the "bleeding lip lines", want to enhance the distinctive features and natural beauty, or want to remove or correct your unwanted permanent makeup. But what about hygiene conditions? We provide the highest standards of safety and hygiene. Sanitary surroundings, disposable sterile needles and surgical gloves are used for each service's procedure. Lasting results? Results can last up to 5 years or even more depending on skin type, the treated area, and colour chosen – the darker the colour, the longer it lasts. Immediately after treatment, the colour may be more dramatic than expected; within 4-10 days of your treatment, the colour will become 30%-50% lighter. It will continue to fade for up to 8 weeks. If then you want to sharpen the desired colour and shape of the treated area you can come back for a touch-up appointment. Results are affected by factors such as sun exposure, tanning booths, various drugs, excessively dry skin, and smoking . Also, it is essential that sunscreen or sunblock be applied over the treated areas whenever you are exposed to the sun or a tanning bed.
Does it hurt?

Topical anaesthetics are used to numb and minimize discomfort to the area. Most people describe a mild, gentle, plucking sensation, or even a pinch. The results of looking great for years more than justify the slight discomfort of the short treatment. Are there risks? Your greatest risk in cosmetic tattooing is having an untrained cosmetic tattooist perform this procedure. Our professional permanent makeup artists have extensive training, qualifications,and experienced to do the procedures.
Service Fees: